At The Bushari Team, the health and safety of our agents, clients, staff, and community are our top priorities. We're pleased to offer Compass Virtual Agent Services – an exclusive suite of marketing services available to all of our home buyers and sellers.
Here's a quick introduction of how we can help you navigate the real estate process - virtually - from Compass CEO and Founder, Robert Reffkin.
An Exclusive Suite of Services

Virtual Open Houses
By using dynamic, agent-guided video promoted on digital, mobile and social channels, our team showcases the key features of your property to interested clientele wherever they are.

Clean & Safe Showings
As our community develops ongoing safeguards to the COVID-19 virus, our team is dedicated to taking steps to reduce the spread of the virus while continuing to work with our sellers.
• For any instances where we may need to enter your home, we will ensure that any agents and buyers are pre-screened and scheduled only for those with low risk of exposure.
• We will limit touring times to days with which we can keep the windows open to increase necessary airflow.
• We will enact a strict no shoes policy and provide booties for other parties.
• We will leave interior doors open so that buyers who tour the home do not have to touch door handles when entering rooms.
• We will provide easy-to-access hand sanitizer, wipe down surfaces following every showing of your home, and disinfect surfaces with proper cleaning supplies after every open house.

Interactive Video Showings
With our interactive video showings, we personally take buyers on a virtual journey through a home. More importantly, we expound on the unique features of the home with each buyer as if we were walking alongside them. Buyers can easily provide feedback via live video, text, or emoticons that can be shared instantly.

Matterport 3D Home Tours
Take advantage of the newest innovation in real estate technology. Our team offers complimentary Matterport 3D Home Tours to all of our home sellers. This revolutionary new technology allows buyers to walk through homes with a click of a mouse. Buyers can take full control of the tour experience by exploring every room, level and corner of your home without even leaving their's. Sellers love Matterport because:
• Tours help avoid the hassle of scheduling multiple showings.
• Virtual tours keep your home staged forever.
•Homes with dynamic virtual content receive 403% more leads on average. (Inman Listing Study, 2017).

Virtual Neighborhood Tours
Selling your home will be a "virtual walk in the park" with our team's Virtual Neighborhood Walking Tours. Buyers and their families can explore new neighborhoods and experience all that the community has to offer with a 360-degree neighborhood video showcase.
Enjoy a virtual tour past the neighborhood schools, a GoPro bike tour of the adjacent streets, or even a stroll to the nearest shopping center—minus the hustle and bustle of the usual shoppers.

Real-time Digital Ad Insights
Our Digital Ad tool allows us to quickly and easily launch of optimized Facebook and Instagram ad campaigns to promote your property to a highly targeted audience. Once the listing ad campaign is live, we can provide real-time, detailed results in the form of a digital ad report.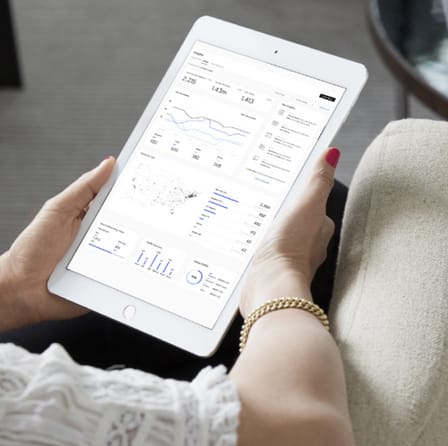 Home Favorites
For our buyers, we will regularly email you listings matching your criteria the moment they hit the market - both on and off the market! Narrow down your choices and only see the top picks for you.

Virtual Transactional Services & Closing
• Electronic: Sign all your documents electronically, and from the comfort of your home.
• Inspection: Inspectors will send you a 40+ page inspection report with detailed photos and descriptions, so you'll get to know every inch of the property.
• Closing: A mobile notary will bring your closing to you.
• Welcome home: We'll deliver the keys to your home or the property.
If you have been thinking about buying or selling a home, The Bushari Team's Virtual Agent Services will allow us to provide the top-notch level of service you have come to expect.
Buying or Selling a Home? Reach Out to The Bushari Team and Get Started!
★★★★★
"The Bushari Team made selling my home - at a very difficult time in my life - a very smooth operation and transition. My home was sold in one day at way above asking price. Would I use them again? ABSOLUTELY!" - Evelyn / Brookline